"The door you open to giving love is the very one through which love arrives." – Alan Cohen

You may have not thought about this before, but doors are very powerful objects.

A door is the in-between of the unfamiliar and intimate; of strangers and friends; of cold and comforting warmth.

And a door determines who among the people you know you'll give love to... and from whom you'll receive love.

Will you give and receive love using your own personal flair?

The Metal Pentacle Door Sock is the perfect fit for the job. Get one now and get ready to welcome love into your home.

Product Specifics

All of our Door Socks are custom-made-to-order and handcrafted to the highest quality standards.
Add style and personality to your home's doors with a custom printed door sock!
Constructed with stretchable and elasticated fabric to fit all standard doors up to 82 inches in height!
Ideal for use with exterior and interior doors – the durable no-fade print lasts for years.
Functional and stylish – your door sock will not interfere with closing and opening the door.
Easy to install – slips over your door in seconds!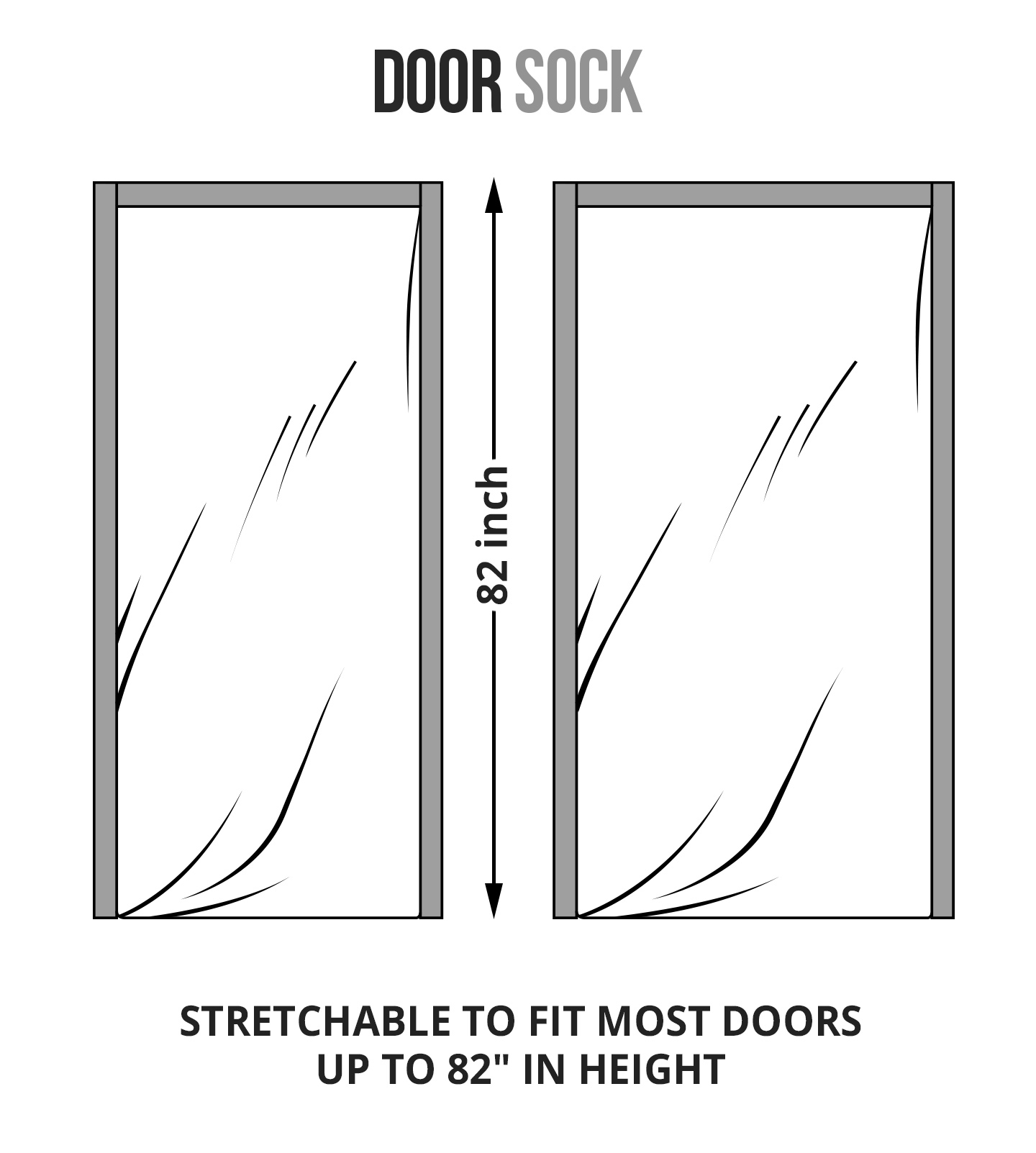 Because it's handmade for you, these require 10-15 business days before they are shipped. Orders placed before midnight will be included in the following day's batch for manufacturing.
The shipping rate is calculated based on the weight of your order and starts at just $1.95. (International orders starts at just $9.95)
For orders over $65, you get free shipping. (U.S. orders only)
Domestic orders are delivered within 2-4 weeks (depending on where you live) and international orders are delivered within 3-5 weeks.
How long till I get my order?
Most orders are shipped within 24 hours (unless stated otherwise on the product page). Please refer to the "Shipping and Delivery" tab for delivery times as these vary by product.
Once your order is shipped, we'll send you a tracking number via email so you can follow your order.
What if I want a refund?
We hope you don't, but we don't make it hard to get your money back, if you are not 100% happy. 
Please refer to our FAQs section.
What if I have other questions?
Just send an email to info@themoonlightshop.com. We have a fully staffed support team ready to help you out.